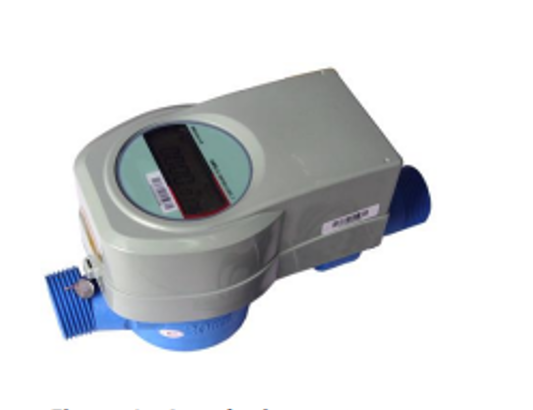 Smart Leak Detection Water Meter
A self-powered, remotely controllable smart meter. To which has been adapted an existing smart meter which is already certified to meet accuracy, communication, flow rate and material approvals.
This will ensure that the smart meter will conform to necessary standards, many of which would be expensive to obtain independently. The existing unit also incorporates an in-built valve allowing the water flow to be turned on and off from the meter.
The smart water meter has been modified to make it 'intelligent' in several ways including:
Send the meter readings to a central server wirelessly
Operation of the valve remotely so that the water flow can be turned off automatically if required (e.g., if there is a flood occurring).
Adding a thermoelectric or turbine power unit
Communication System
Communication System The first-generation product uses the GSM/GPRS network for data communication. This is a relatively high-power solution but is a network with wide coverage and with data SIM cards it can be relatively cheap to send the data. Furthermore, in areas where the data signal is poor it would be possible, using this solution, to revert and send the data back to the base-station as a text (SMS) message. Text messaging is a more expensive and less flexible solution, but it does provide a fallback and will allow two-way communication from some areas where data reception is poor.
Status – Currently a simple GSM demonstrator has been created of the water meter and Thermoelectric generator. Basic testing has been carried out to prove the power consumption with an off the shelf water turbine.
The Market
There are several smart water meters on the market but at present none can give the granularity of data provided by the smart leak detection water meter. This is because they are not as efficient at battery recharging and so do not have the power required to transmit data frequently.
Benefits over standard water meters
Self-charging from water flow using a micro generator
Self-charging using a thermos electric generator
Leak detection
Automatic shut off (remote and local)
Long range reporting using GSM/GPRS or LORA wide area communications
Water event identification (e.g., bath, shower, lavatory)
Remote reporting
Integrated water usage app
Integrated water loss insurance claim app
Share Our Passion For Energy?
Call 01268 683494 or complete an application form below and get the wheels moving in becoming one of our exclusive licensed distributors.