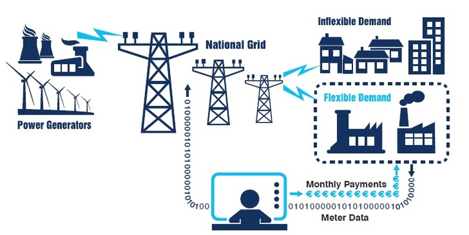 Demand Side Management
At certain times of the day National Grid may need access to sources of extra power to help manage actual demand on the system being greater than forecast or unforeseen generation unavailability.
Short-Term Operating Reserve (STOR) is delivered by reducing demand or increasing generation and National Grid pay sites for being ready to respond to a STOR event and will pay again for delivered energy.
Customers must offer a minimum of 3MW generation or steady demand reduction with a maximum response time for delivery of 240 minutes following instruction from National Grid, although typically contracted for 20 minutes or less.
The ability to deliver the contracted MW continuously for a minimum of 120 minutes and have a recovery period after provision of reserve of not more than 1200 minutes and be able to deliver at least 3 times per week.
Want To See How We Can Save Your Business Money?
Call 01268 683494 and talk to one of our energy specialists and get the wheels moving on how your business can reduce its energy usage.