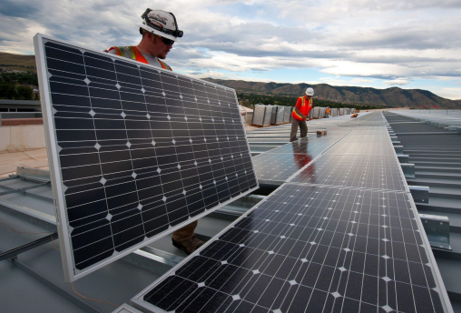 What Is Energy Management and Why Is It Important?
Energy management has become one of the buzzwords of recent times – and for good reason. However, what's it all about, and just why has it become so important?
Energy Management Explained
Energy management involves a range of processes that monitor energy consumption. It includes finding effective solutions to optimise how energy can be used, conserve it for the sake of the planet, and bring benefits to energy users.
Energy management can be conducted by business owners, but for more effective solutions and expertise, energy management consultants can be employed to cover all aspects of this area.
Managing energy involves analysing data covering energy usage and identifying trends. This will help to address whether any energy is being wasted or could be better used. Often, energy management software can help with this task. Solutions can then be identified to reduce energy consumption.
Energy management is also about ensuring money isn't wasted on the wrong type of supplier for a company's needs, as well as looking for greener and smarter energy solutions that are better for the environment.
Why Energy Management Is Important?
Keeping a track of how you use your energy is important for lots of reasons, so it pays to have an energy management system in place.
Cost-Savings
By keeping a close eye on how much energy you use, where savings could be made, and whether it might be more profitable to switch suppliers, you could save money.
Reduce Supply Issues or Price Hikes
The more energy a business consumes, the higher the risk that prices will increase or there may be supply issues, which could impact profits. By managing your energy effectively, you can reduce your demand for it, thus helping to control how much you need and use.
Slash Carbon Emissions
Businesses are under pressure to reduce carbon emissions and not waste scarce energy resources to fight global warming. Paying attention to energy management can help to achieve this goal.
Improve Brand Image
By making use of expert UK energy management services, businesses can prove that they're committed to playing their part to reduce energy consumption and help the environment – this can do wonders for the brand image and reputation of a business, possibly even giving you a competitive edge over rival businesses who aren't as energy focused.
Being a part of a company that shows it cares about the environment and the wider issues can also have a positive impact on staff morale and wellbeing.
Increased Productivity
Monitoring energy usage can ensure business processes are operating more efficiently, which can boost productivity levels.
As one of the leading energy management companies, UK businesses can benefit from the wealth of expertise at Energy Impact. By taking care of your energy management systems and procedures, we help you reap the benefits this brings. Get in touch today.
Image Source: Unsplash